Carrying Errors and Omissions (E&O) and General Liability (GL) insurance as a home and/or building inspector is important contrary to what some people might tell you.  Like any form of insurance, E&O and GL are designed to protect you from unforeseen or unintended circumstances that result in some sort of loss or hardship for others.  When a home buyer hires you to perform a home inspection, they are relying on your professional opinion before making one of the largest investments in their lifetime.  But what happens if you make a mistake or oversight and your client is financially harmed as a result?  What happens if you did NOT make a mistake yet you are named in a lawsuit related to a real estate transaction where you were the inspector?   You don't want to find out the hard way if you're not properly insured.
The vast majority of claims against home inspectors lack merit and a result of the home buyer not understanding the scope of your inspection or, even more perplexing, they didn't read your report, to begin with.  A recent claim against a home inspector was filed because the buyer noticed "an odor that had not been discernable prior to the purchase" of the home.  In summary, the seller of the house had a few pets and there was considerable urine in the carpets and baseboards that were later discovered by a contractor using a black light.  Common sense suggests if the odor was not present during any walkthroughs by the buyer, or when the inspection was done, the inspector is not liable for this "defect." Furthermore, the applicable SOP (ASHI) does not require the inspector to require the inspector to identify or disclose the presence of pet urine or odors.  That notwithstanding, the home inspector received a demand letter from an attorney for $55,000.  Fortunately, the inspector reported this matter immediately and the insurance company handled it on his behalf at no additional fees or even his deductible.
But what happens when a legitimate error or omission has been made or property was damaged during the course of the inspection?  Another recent claim example is and that inspector accidentally turned on the stove when his tool bag unknowingly hit the knob as he was leaving the house.  The stove/range was severely damaged, the backsplash ruined, and the cost to repair was roughly 12K.  This situation could have been a LOT worse and the inspector's out-of-pocket expense was a mere $250 which was his deductible.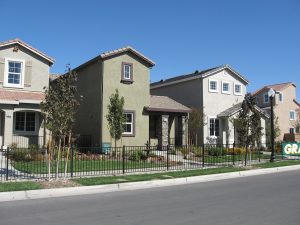 There are countless more examples of claims involving negligence, bodily injury, property damage, breach of contract, etc., etc. and it's important to be properly protected in situations where your client feels they have been harmed as a result of your professional services.  EliteMGA, their affiliated insurance carriers, and a panel of attorneys have many years of experience helping home inspectors navigate through these situations to help you reach the best resolution possible.
If you're an inspector with all the latest tools and technology, drones especially, we have a cost-effective policy specifically designed for you.  See our new add-on covering your when using inspection tools and drones.
Lastly, if you are interested in learning more about EliteMGA's programs, contact us today at inspection@eiipro.com or give us a call at 800.355.1185